All professionals at Ridgeview Internal Medicine maintain the highest levels of accreditation and pursue ongoing education to stay abreast of the latest trends in the medical field. Read on to learn more about our staff's experience and training.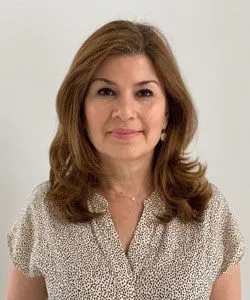 Deana Al-Khateeb, M.D.
Physician in Woodbridge, VA
Ridgeview Internal Medicine
After receiving her degree in 2000 from Wayne State University , she practiced in Fredericksburg from 2000-2005. Then moved to Northern Virginia to start her own practice in Woodbridge, where she has been working for the past 15 years.
She enjoys primary care medicine, especially the preventive care aspect. Dr.Al-Khateeb treats a variety of conditions and has a special interest in treating diabetes, high blood pressure, and high cholesterol. The triad that if controlled can prevent heart disease.
---
---
Monica Taylor, APRN-BC
Bio Coming Soon