What is Women's Healthcare in Woodbridge, VA?
Women's health is a field covering the numerous health concerns that women face, from reproductive and sexual health to mammograms. Women are also more likely to develop chronic health issues like migraines, arthritis or depression.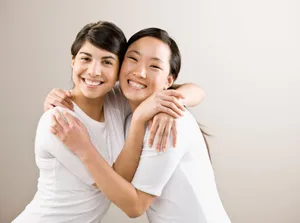 Our goal is to provide services for women at any stage of life. We are trained to diagnose, treat and manage conditions to improve quality of life and reduce symptoms. We care for the patient as a whole, ensuring you always get the top medical care you deserve.
It's invaluable to have a doctor that understands women's health. Fortunately, our practice can provide women with individualized, compassionate, and comprehensive medical services. Some of the services we offer include:
Preventive care
General examinations and medical history assessments
Well visits
Imaging services
Specialty care (e.g. cardiovascular or breast services)
Nutrition counseling
Menopause Treatment and Care
We can also diagnose and help to treat a wide variety of conditions, including:
Osteoporosis
Sexually Transmitted Diseases
Urinary Incontinence
Uterine Fibroids
Our expert team is also trained to diagnose and treat a full range of health conditions, from a sudden illness to chronic conditions like diabetes, we work with you for the long-term to help you manage your health day in and day out. We are here for all your health concerns, and can provide women with truly complete healthcare.
Interested in Women's Health services from Ridgeview Internal Medicine In Woodbridge, VA ?
Call us today at (703) 494-4116 for more information!